Everyone Is Into Football Helmet Safety These Days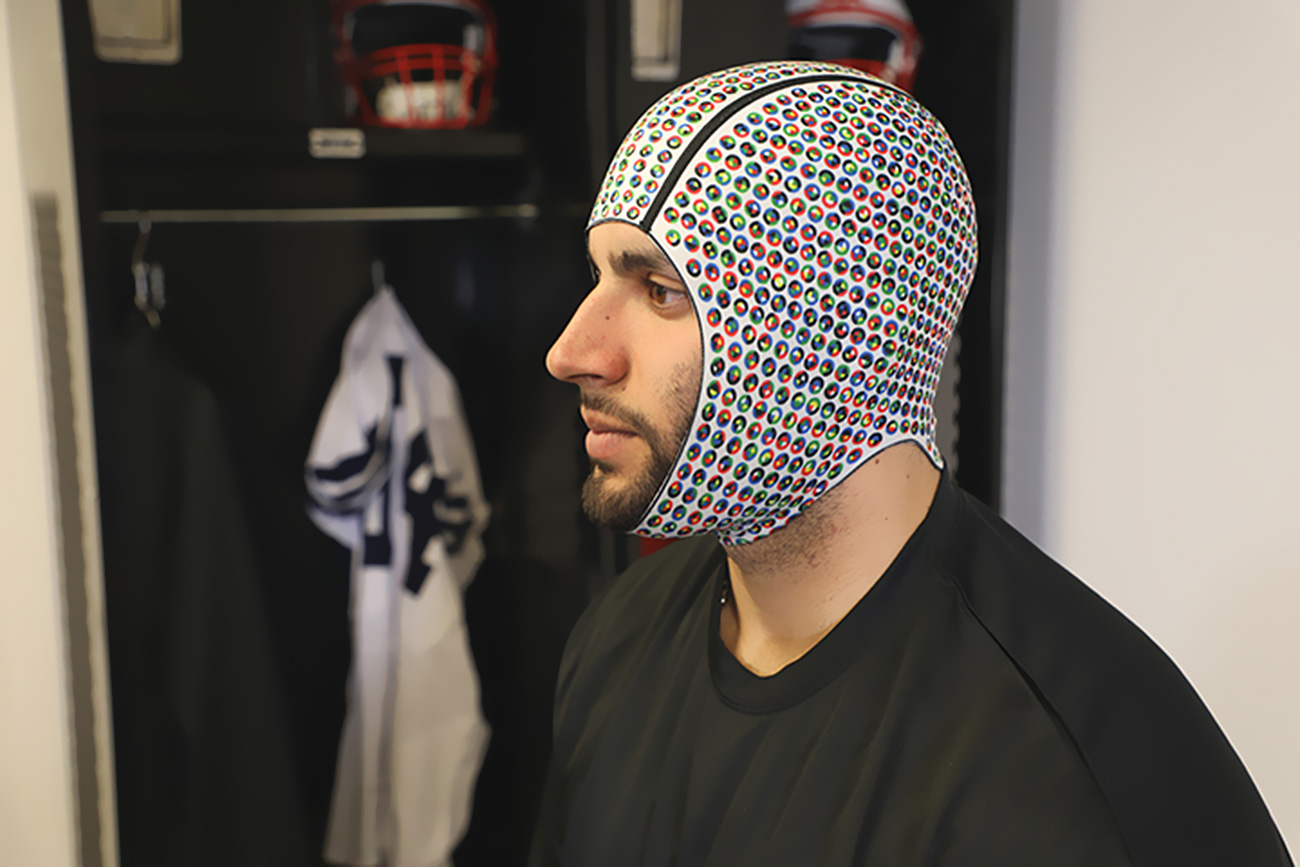 As the year in team sports winds down there is no slowdown in the amount of news involving football helmets and player safety coming across our desks. Maybe it is because of all of the money involved in the sport or because it makes for good pr, but it seems a larger number of companies are entering partnerships or developing new products aimed at the market. Let's take a look.‍
Riddell Partnering For Custom Helmets
First came news that direct seller Riddell is getting deeper into the custom helmet business through a strategic partnership with NetVirta, a Boston-based company that is the creator of a mobile 3D scanning technology, called Verifyt. Leveraging NetVirta's Verifyt app, Riddell captures 3D head shape data of an individual's head. The app streamlines creation of Riddell Precision-Fit helmets, which are designed uniquely for individual athletes.
Riddell Precision-Fit technology debuted in 2017 and now the technology will be available to customers nationwide, where Riddell reps capture data using the app on iOS and Android devices. Verifyt captures head shape measurements with accuracy of +/- 0.5mm, allowing Riddell to create a truly custom fit. Riddell believes customers will download the app directly, capture head shape data themselves and upload them to an order platform. As this technology expands, so will Riddell's ability to offer the latest in innovative product features like Precision-Fit to football players everywhere.‍
NFL and Amazon Working Together on the Cloud
Then came word that none other than Amazon is partnering with the National Football League to develop the technologies and solutions to improve player health and safety using the tech giant's cloud-computing services. In this high-tech partnership, Amazon Web Services and the NFL will use data and analytics to jointly develop the Digital Athlete, a platform that intends to improve player safety and treatment in the near term and ultimately predict and prevent injury.

The Digital Athlete platform will create a computer simulation model of an NFL player that will be used to test different scenarios within the game environment without putting players to any risk. The platform will use AWS's artificial intelligence or AI and machine learning services to develop new tools and develop better insights into player injuries.

It will specifically study the impact of a variety of factors such as game rules, equipment and rehabilitation and recovery strategies on player injuries. Over time, the partnership aims to develop the capability to predict the risk of player injuries. The Digital Athlete will apply AWS's AI, machine learning and computer vision technologies, including Amazon Rekognition, to the NFL's data sets from various sources such as historical and current video feeds, player position, the choice of equipment and, playing surface.

AWS and the NFL will also collaborate to develop computer vision models using Amazon SageMaker, Amazon SageMaker Ground Truth and Amazon Rekognition to help detect concussions and identify the forces that cause them.‍
Xenith Collaborates With Rheon Labs
Early this month Xenith entered into a long-term collaboration with UK-based Rheon Labs, a technology company specializing in energy control and impact mitigation. Xenith will collaborate with Rheon Labs across a suite of offerings designed for the football athlete. Xenith's first product with the Rheon technology will be introduced in early 2020.

Rheon, invented by Daniel Plant, PhD, is an ultra-energy-absorbing technology that intelligently changes its behavior in response to an impact. The technology comprises of materials and geometries that provide soft cushioning for the high-occurrence, lower speed impacts, but adapts for optimized protection in high speed impacts.