Report from NSGA Management Conference and Team Dealer Summit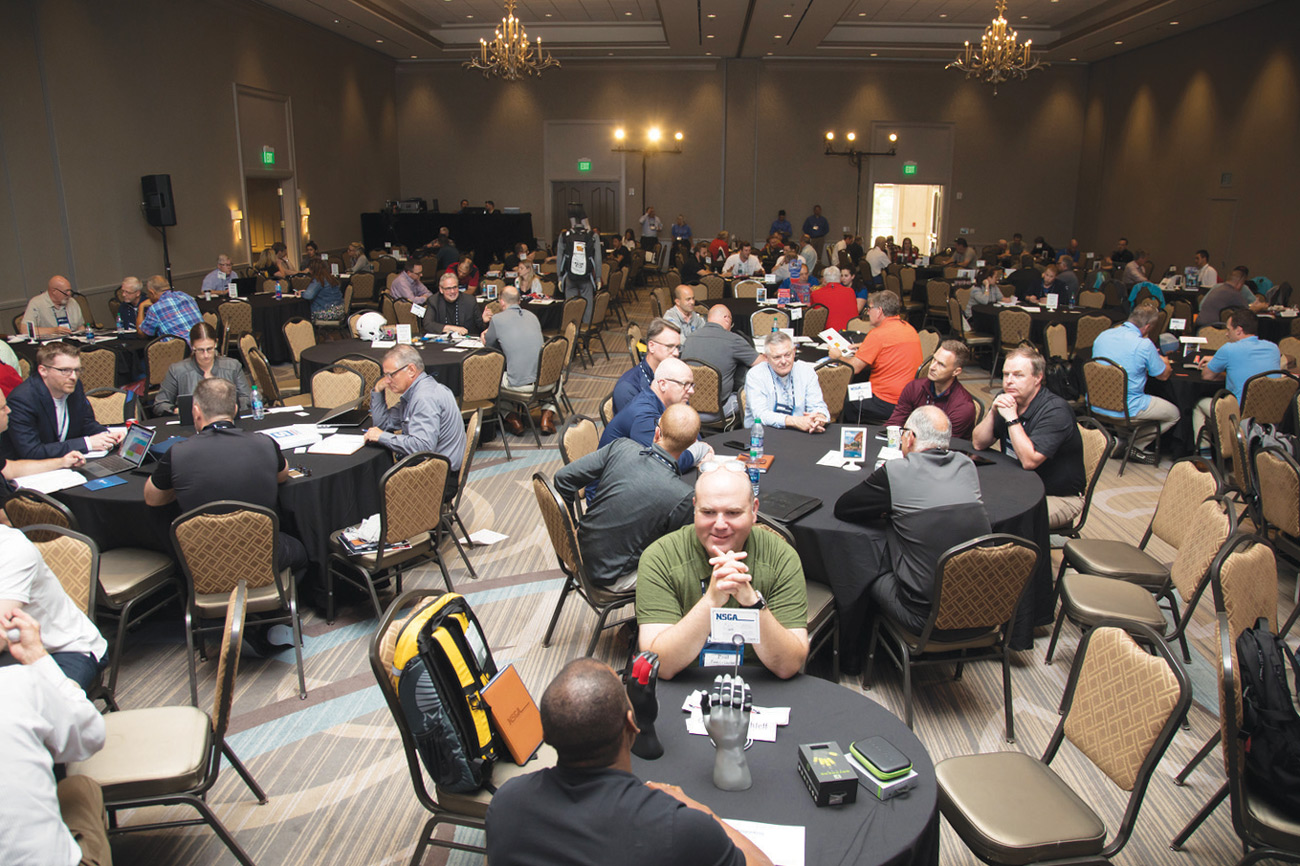 The NSGA Management Conference and Team Dealer Summit, held May 21-23 in Braselton, GA, can more accurately be called the Team Dealer Summit and Management Conference, since attendance was dominated by team dealers and vendors, with a distinct lack of full-line retailers – Hibbett, Dunham's and Schulykill Valley, along with Kittery trading Post, the only major chains represented – attending. On the flip side, a healthy number of independent team dealers attended, along with BSN Sports and ASB as well as representatives from the Nation's Best Sports buying group.

• There was better-than-average content in the Conference sessions, but there needs to be more education for these team dealer to justify their investment in time and money.

• Hall of Famer members Julie and Ken Nimmons, of Schutt Sports, attended the Hall of Fame ceremony in support of their friends and long-time customers Bob Dickman and Ronny Flowers. It was unfortunate, however, that their return to the Conference after a number of years coincided with the day their former company lost a $10 million lawsuit with rival Riddell. As far as we know, no one brought it up to Ken and Julie.

• The Innovations Arena was full of novel new products for team sports – a unique product called Gryppers (www.gryppers.com), the new QuickSocks brand for team dealers from Hype Socks, Runs Done seat protectors, Tozuda concussion sensors, among them. It makes an editor yearn for the good old days of major trade shows where we routinely had the opportunity to discover new products.

• Mickey Newsome, the retired former chief at Hibbett Sports, didn't attend the Management Conference for the first time in something like 100 years because of a conflict with the company's board meeting last week. Alas, no Neighborhood Walk. And NSGA chairman-elect Cathy Pryor, also of Hibbett, had to leave the Conference early for the board meeting as well.

• Any company searching for an inspirational sports-themed speaker should look no further that Dr. Jen Welter, the first female coach in the NFL whose story about her journey to that job is crazy and inspiring. Her mission these days is growing girls' flag football through clinics around the country that team dealers just might want to get involved in. Reach out to her at welter47@gmail.com.

• Who would have thought the two best Conference speakers would be an accountant and a running store owner. But CPA Gene Marks actually made tax strategies interesting and Mike Cosentino, of Big Peach Running Company in Atlanta, showed the sporting goods industry why the run specialty business continues to thrive through a combination of passion and incredible business smarts.

• There was exactly one media member present at the Conference – Team Insight.