NFHS and US Lacrosse Make Rules Changes for Next Season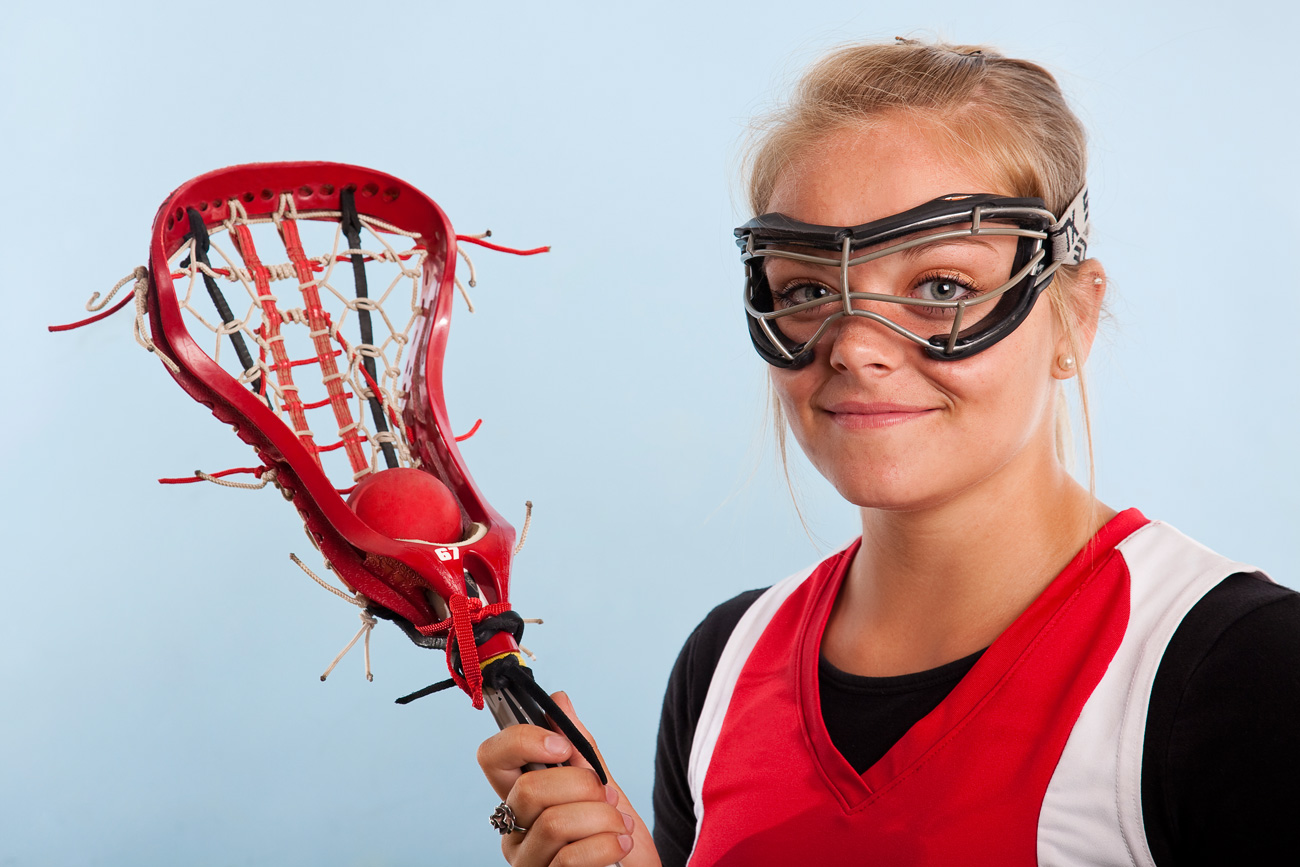 A significant change in rules regarding sticks and eyewear for girls' lacrosse will take effect for the 2020 high school season. The rules changes recommended by the joint National Federation of State High School Associations (NFHS) and US Lacrosse (USL) Girls Lacrosse Rules Committee at its June 17-19 meeting in Indianapolis were subsequently approved by the NFHS and USL Boards of Directors.

The most important changes amend crosse and stick requirements. A crosse now meets specifications if the ball moves freely in the front of the pocket, removing the requirement for the back of the pocket. Additionally, during stick checks, game officials will ensure that the ball rolls out of the back of the pocket when placed in the upper third of the head at its widest point and the stick and head are tilted 90 degrees.

"The committee felt that it was important to separate the performance requirements of the front and back face of the head during stick checks," says Lindsey Atkinson, NFHS director of sports/communications associate and liaison to the Girls Lacrosse Rules Committee. "This change simply distinguishes the differences in performance and clarifies the stick check process."

In another change, equipment cannot be modified from its original manufactured state and it must be worn in the manner the manufacturer intended.

For eyewear, another new rule now requires that all eyewear worn on the playing field bear the SEI (Safety Equipment Institute) mark for certification by January 1, 2025. Eyewear must still be SEI certified for the 2020 season; the requirement for a physical mark on the eyewear does not take effect until 2025. All approved eyewear is listed on the SEI website at www.seinet.org.
"SEI certification and the ASTM standard remain the same and are an important part of maintaining safety for our student-athletes," explains Caitlin Kelley, US Lacrosse women's lacrosse director and the USL liaison to the Girls Lacrosse Rules Committee. "The rules committee extended the requirement of the physical markings on the eyewear in order to minimize unnecessary cost to the consumers."

In another significant rule change that will impact the flow of the girls' game, a change to free movement has been adjusted to eliminate the requirement for players to stand in place after an official's whistle.

Free movement allows players to freely move around the playing field, instead of being required to hold their positions on stoppages including possession time-outs, injury time-outs, major and minor fouls, when the ball goes out of bounds and free position or alternating-possession restarts.

According to the 2017-18 NFHS High School Athletics Participation Survey, there are 96,904 girls participating in lacrosse at 2,781 high schools across the country.