Two-Minute Drill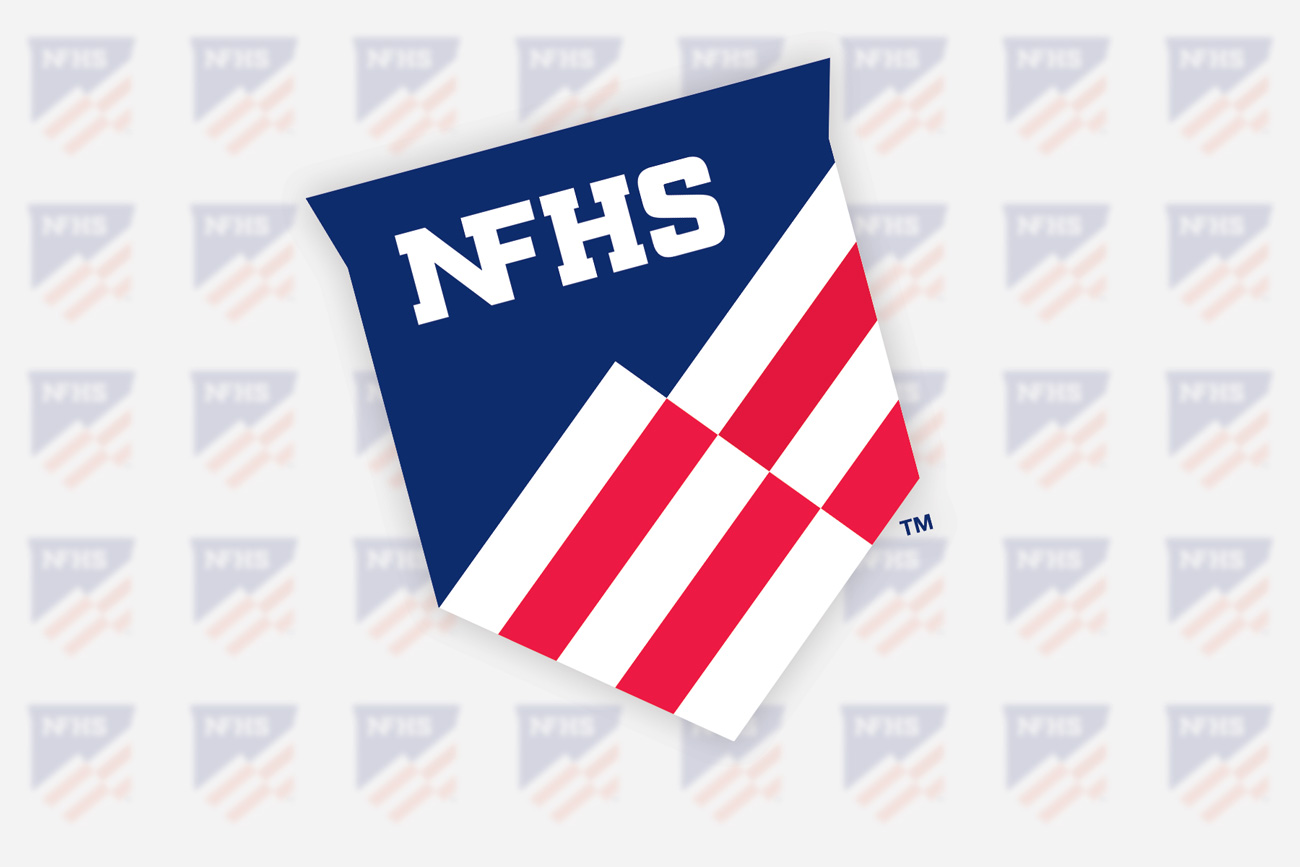 As the National Federation of State High School Associations (NFHS) celebrates its 100th anniversary this year it came up with a new logo that was unveiled to the membership last month at the close of the NFHS Centennial Celebration. The organization will continue to be branded as the NFHS in the new logo, and the N and F are connected as has been the case since 1979; however, the entire acronym is together on one line as opposed to the previous logo with the NF and HS on separate lines. While red and blue will continue to be the predominant colors, the new logo mixes white with red and blue to suggest a flag waving in the wind. The direction of the flag is pointing upward to symbolize forward-thinking and advancement. No word on whether there will be an extra charge for team dealers to use this new logo on equipment.

Twelve different models of flag football headgear have been evaluated using the STAR evaluation system as part of the Virginia Tech Helmet Ratings. Its impact tests evaluate a headgear's ability to reduce linear and rotational acceleration of the head resulting from impacts a flag football player might see on the field. Headgear with more stars provide a reduction in concussion risk compared to headgear with less stars. Group ratings are differentiated by pre-determined thresholds. For flag football headgear, VTech recommends any four or five-star headgear. While there are some differences in impact performance within these groups, other factors such as cost, fit, coverage and comfort should be considered when purchasing a headgear. Note: A lower score offers better protection.
Vicis Ultim, Vicis. Score: 0.04
GameBreaker-PRO Soft Shell Headgear. Score: 0.25
GameBreaker Multi-Sport Soft Shell Headgear. Score: 0.45
Adidas Force PRO Softshell Headgear. Score: 0.55
All Star Maxpro Flag Football Helmet. Score: 0.55
Schutt O-Seven Varsity Football Soft Cap. Score: 0.60
EliteTek Soft Padded Helmet. Score: 0.68
All Star Maxlite Flag Football Helmet. Score: 0.72
Barnett Heat Pro. Score: 0.76
2nd Skull 7-on-7 Soft Shell Helmet. Score: 0.76
Custom Athletic Apparel Gamechanger. Score: 0.83
FAVORGEAR Soft Padded Headgear. Score: 0.87

The Sports & Fitness Industry Association (SFIA) is releasing a total of 90 Single Sport & Fitness Reports. The first collection of reports is now available, which includes reports for 52 different activities. These reports provide an in-depth analysis and breakdown of participation by various demographics, and by specific sport or fitness activity. Each report tracks participation as defined by gender, participation frequency, age, geographic region, market size area, income, education level and cross-sport/activity participation. For more information, please visit www.sfia.org.
Among the team sports reports now available:
Baseball
Basketball
Bowling
Football (Flag)
Football (Tackle)
Football (Touch)
Free Weights (Barbells)
Gymnastics
Ice Hockey
Lacrosse
Martial Arts
Rugby
Soccer (Outdoor)
Softball (Fast-Pitch)
Softball (Slow-Pitch)
Swimming (Team)
Track and Field
Volleyball (Court)
Wrestling