Easton Unveils Female-Specific Catcher's Gear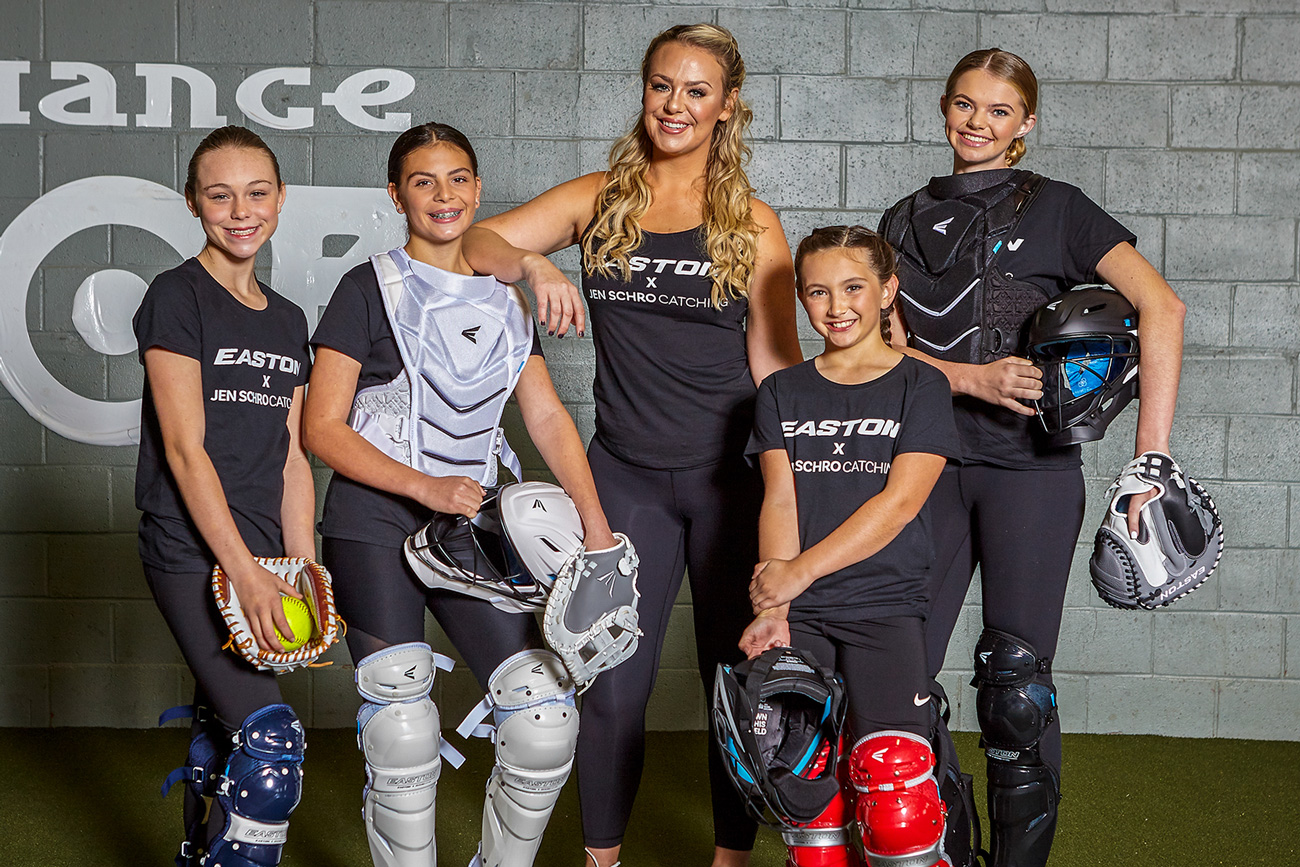 Looking to up its game with female athletes, Easton Diamond Sports last week teamed with Jen Schroeder, a Team Easton ambassador as well as instructor and founder of Jen Schro Catching, to launch a catcher's gear collection made specifically for female bodies. This line is the result of a multi-year collaboration between Easton and Jen Schro Catching and includes two sets: Jen Schro The Very Best, and The Fundamental by Jen Schro Catching.
The new collection was unveiled on stage at "The Retreat," an exclusive annual event hosted last week by Jen Schro Catching with young female catchers from around the world.

Both sets of gear will be available as retail box sets as well as individual pieces, in a variety of colors, and both meet the NOCSAE standard for all levels of play.

The Very Best includes top-of-the-line advances in helmet, chest protector and leg guard technologies, including: Clear Dri and Aegis antimicrobial lining for the helmet, a form fit easy-to-adjust fit system as well as patented silicone grip abs for the chest protector, and neoprene knee straps as well as inner knee padding for the leg guards that are all designed with the female athlete's body and movements in mind. Beyond technology, the gear integrates visual details and inspirational messages — signatures of Schroeder's style and teachings.

The Fundamental by Jen Schro offers many of these core qualities at an attractive price, so every young female catcher can acquire gear designed just for them.

This launch comes on the heels of Easton's Ghost Double Barrel fast-pitch bat introduction a few months ago.
Easton's Jen Schro The Very Best catcher's gear and The Fundamental by Jen Schro catcher's gear will be available for pre-order beginning August 29th; available for purchase in stores as well as online starting September 12th.