E-sports Update: Champion, Puma, Adidas Develop Product for Gamers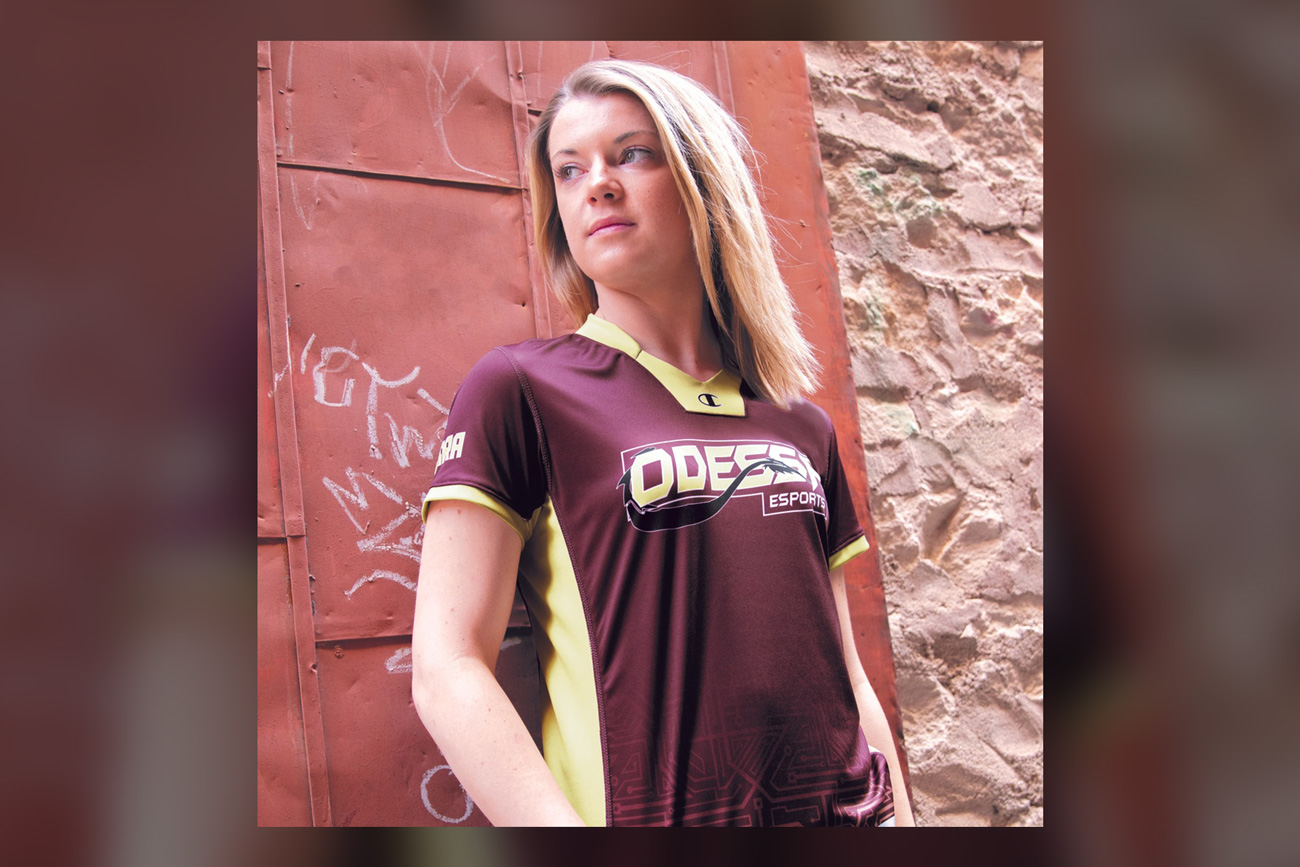 The so-called "e-sports" juggernaut continues to gain traction in the world of sports as three major brands recently unveiled product designed specifically for the unique needs of gamers. (Editor's note: Does this mean for sitting around for long periods of time in a dark room?)

First, under the misleading headline "HanesBrands Invests in a New Generation of High School Athletes," the company late last year touted the development of apparel for varsity e-sports teams and club play, both of which, it says, are attracting students new to extracurricular activities and growing exponentially across the United States.

Champion is the uniform and fanwear provider of PlayVS, the official platform for high school e-sports competition. As the e-sports season kicks off in schools around the country this year, the Champion brand will be supporting the sport's participants as the official jersey provider. During the past year, the brand has built a strong presence in e-sports competitive team play and currently outfits hundreds of teams at the high school, collegiate and professional levels.

The inclusive nature of e-sports aligns closely with the core values of the brand and is one of many reasons HanesBrands is investing in the space.

"E-sports is a co-ed, no-cut sport with no limits to how many teams can form at the varsity level and no need for students and schools to travel for matches, allowing an opportunity for anyone to be an athlete," says Tyler Lewison, general manager of teamwear for the company. "We have aligned with high school e-sports because it has long followed the mantra that anyone can be a champion and, for that reason, there is also tremendous growth potential."

According to the National Federation of State High School Associations (NFHS), which partners with PlayVS, 16 states are now involved in official e-sports at the high school level, up from eight states that participated during the spring 2019 season. The size of average teams for participating schools is also growing to a projected 13 players per team this season — and high schools can field multiple teams in e-sports.

"Through e-sports, students are exposed to incredible opportunities for growth and learning, including improved communication, collaboration, critical thinking and creativity skills," says Mark Koski, CEO of the NFHS Network. "High school athletes who wouldn't typically consider playing traditional team sports can experience the same benefits of camaraderie, character development and teamwork through e-sports."
PlayVS reports that 42 percent of participating student athletes from its first season (Fall 2018) credited e-sports as their first introduction to extracurricular high school activities. Further, the organization found that 84 percent of players who participated in e-sports reported finding a community with which they could connect.

Uniforms contribute to the team dynamic, but also are an important aspect of bringing more mainstream acceptance to e-sports.

"Team jerseys and other apparel provide cohesion and a sense of belonging," Lewison says. "We help these players come together and feel pride in their team, which amplifies the benefits. And having a large, popular brand support e-sports definitely elevates the growing sport."

Many teams this season will be wearing a new e-sports jersey designed specifically for the special needs of gamers. The Champion UltraFuse performance shirt features underarm gussets for cooling and lightweight materials that move moisture away from the body to keep players fresh.

In addition to jerseys, Champion offers a range of team-branded apparel from T-shirts to hoodies to fleece.
Next came news that Puma has developed what it calls its Active Gaming Footwear. On sale in the UK and Australia, the sneaker-like socks are designed for indoor and in-arena use for gamers to wear when active in different gaming modes. At a sticker price of $105,  the sock has three "modes" — Seek, Attack, Cruise and Defense.

Lightweight and grippy, the low-profile sock with a rubber outsole is a performance shoe in the Active Gaming Footwear category  that Puma says will help gamers "focus on their game and perform at their best."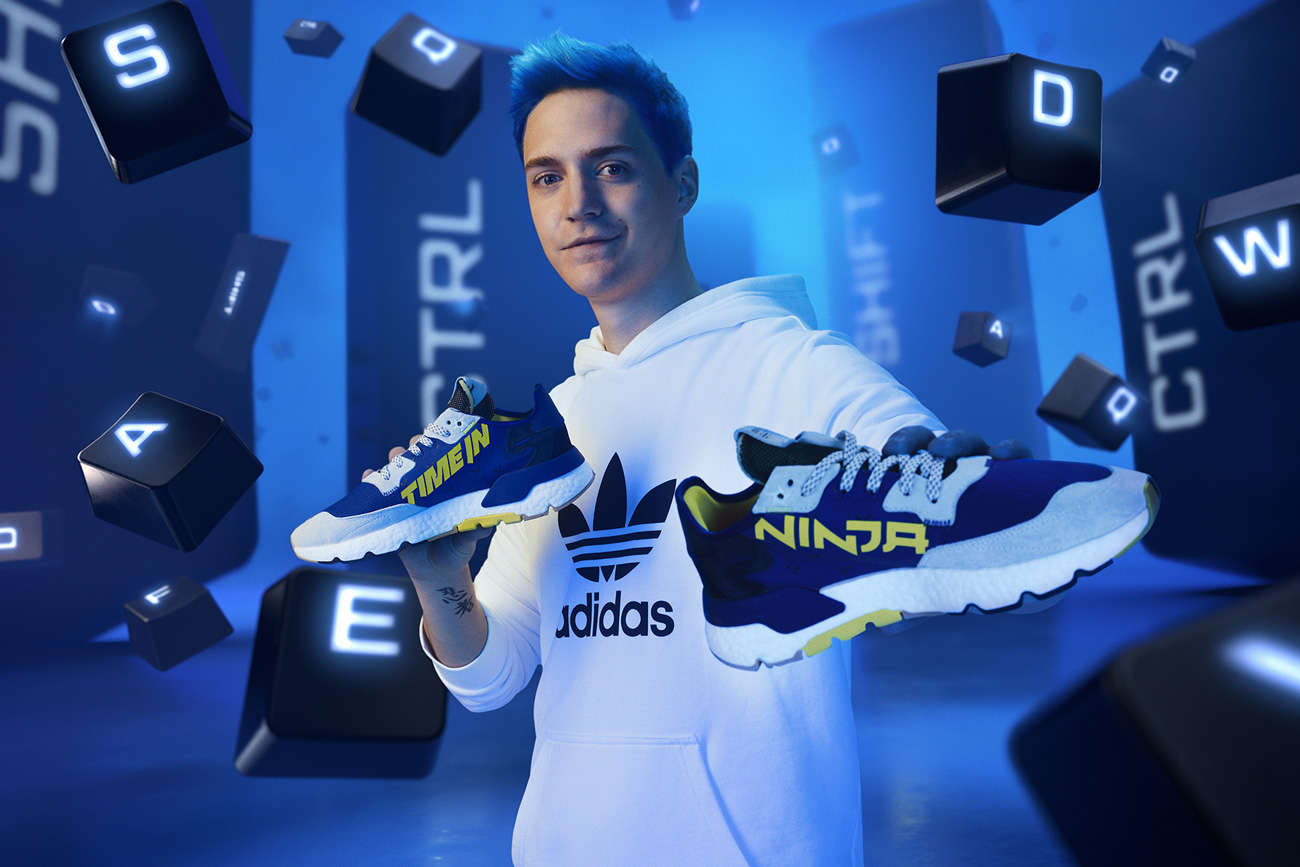 Then finally (for now) comes word that Adidas and Ninja (a gaming Internet sensation guy) have launched their first collaborative product, the Time In Nite Jogger.

The Time In was created to "celebrate the hours spent by creators around the world honing and developing their skills" and "investing in your dream and champions the notion that the work it takes to be ready for your moment happens long before that moment appears," says Adidas.

The Nite Jogger first debuted in 1980. The collaborative silhouette is designed with Ninja's signature colors, blue and yellow.