Girls' Flag A GA Varsity Sport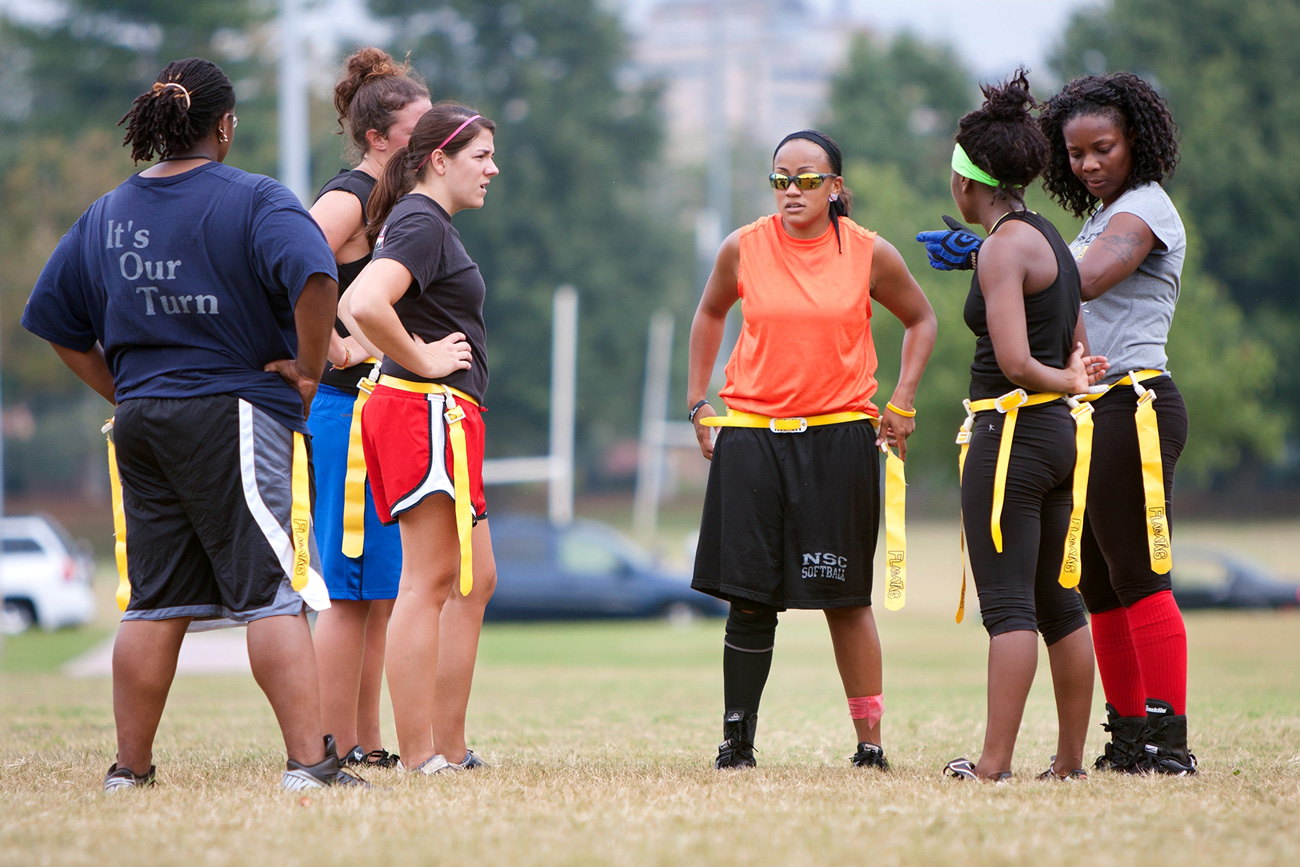 The Georgia High School Association is making girls' flag football a sanctioned sport in high schools throughout the state this year. The move comes following the Atlanta Falcons and The Arthur M. Blank Family Foundation's commitment and support of girls' high school flag football over the past two years.

According to a report in The Georgia Sun, in response to the low number of girls' sports offered in Georgia in 2018, the Atlanta Falcons and the Blank Foundation approached Gwinnett County Public Schools, the largest county in Georgia, to pilot and fully fund a girls' high school flag football program at each of their 19 high schools. As a result, hundreds of girls tried out in the first year, bringing the attention of other schools to the program.

In 2019, with complete funding by the Atlanta Falcons and the Blank Foundation, five additional counties implemented girls' high school flag football in six participating counties with a total of 52 high schools.

"We knew the need for more girls' sports in Georgia was there, and that was enough for us to get started," says Atlanta Falcons president and CEO Rich McKay. "The goal was always to get this program to become an officially sanctioned sport and give girls more opportunities to play sports in high schools and we are thrilled that the GHSA shared the same vision."
In 2020, all Georgia high schools will be able to select girls' flag football as a chosen sport for their schools.