Team Business Struggles With Coronavirus Challenges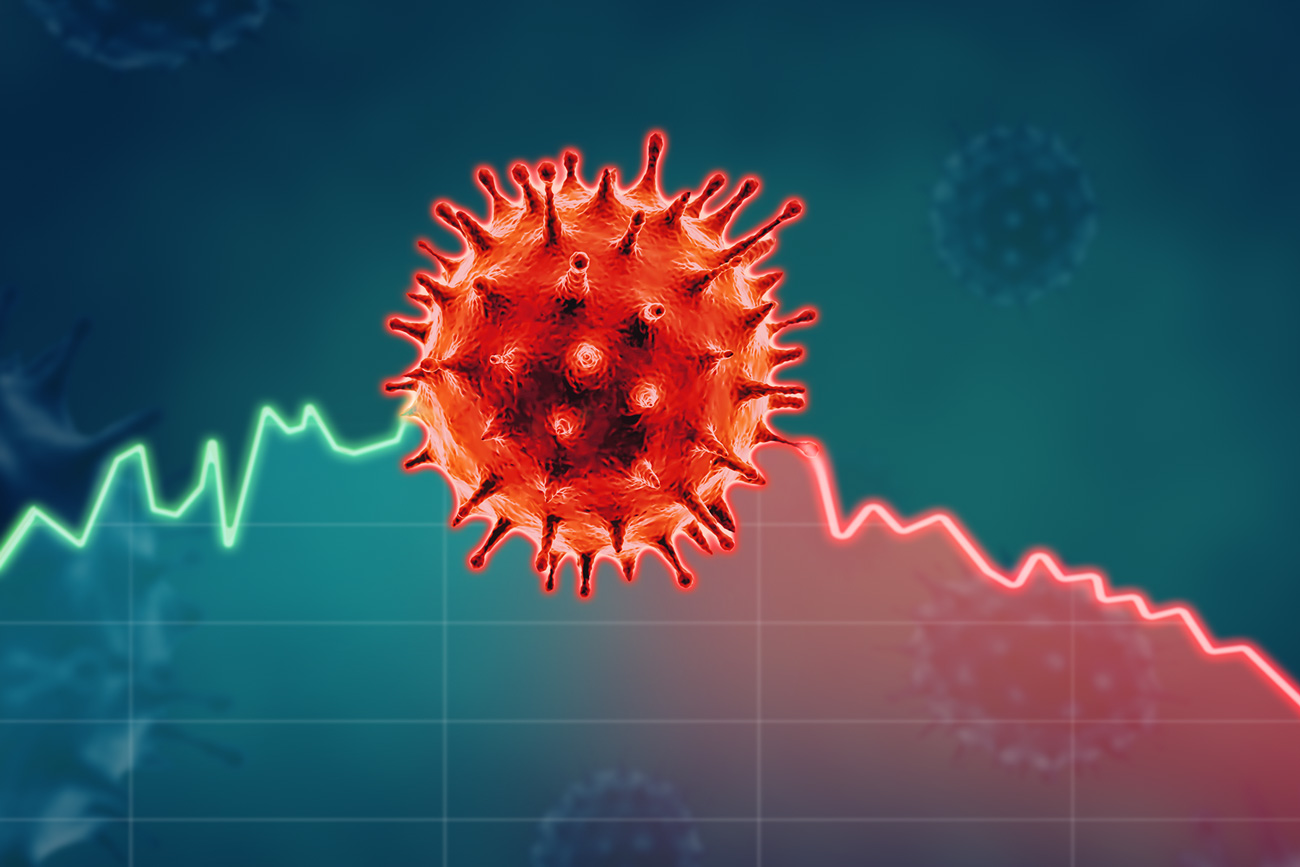 There's an old Chinese proverb that says, simply, "May you live in interesting times." While seemingly a blessing for an active life, the "interesting times" of the winter of 2020 are anything but … for life in general, for stock markets, for health care and, certainly, for the team sports business.
The timing of the worst (so far) of the coronavirus crisis for the team business – the cancellation of pro leagues, followed by similar shutdowns of school, club and recreation programs – was a bit fortuitous since most spring sports orders were already placed and had been shipped in many parts of the country. Despite this, the ramifications are being felt like nothing ever before.
It has ranged from the obvious – cancelled meetings, closed offices, slower cash flow – to the more immeasurable, including how people were reacting to being denied their previously basic right to, well, be with other people … in this case, to play and watch sports.
"At this point all we can do is work to keep our employees safe and hope for better times sooner than later," Rhett Johnson, owner of Johnson-Lambe, Raleigh, NC, tells TeamInsightExtra.
Beyond that, team dealers across America are struggling with the basics of running a business and filling orders that they may or may not get paid for.
"If you didn't fill your school orders before all of the closings, you are most likely going to lose those sales," explains Ron Stein, of Frank's Sport Shop in The Bronx, NY. "Because if I was a school and my season was shut down and I hadn't taken delivery on product yet, I'd cancel that order.
"It's a question of who ends up holding the bag on those orders," he adds.
Greg Miller, president of Universal Athletic, Bozeman, MT, which was recently acquired by Trivest Partners, says the impact depends a lot on the part of the country. "What we have seen is somewhat dependent on the region," he points out. For example, in Arizona Universal had delivered most of its orders and the spring sports season started but has since been suspended.
Meanwhile, in Universal's northern regions, spring sports were on the cusp of beginning, creating another set of challenges around order cancelations and refusal of orders in some cases.
"Either way there is an immediate impact regardless of the region," he says. "Depending on if spring sports resume, we need to be mindful of the impact on next year as teams may have unused goods, like baseballs and softballs for example, that will have an impact clear into next season."
Another problem: "I am concerned about cash flow along with the effect on the supply chain," Miller adds.
Team sports practices were scheduled to start in upstate New York earlier this week and Justin Miller, head of operations at Scholastic Sports Sales, Manilus, NY, says the fact that they never even started makes for an interesting situation.
On one hand, he says, most spring sports orders were in and many delivered and there have not been any cases of schools cancelling orders already placed. The hit to business will come with the online team sports stores, which were ready to open this week but now are mostly on hold.
"Most of our customers are schools and we have school-issued purchase orders, so that has not been a concern," Miller says. "We haven't seen schools cancel orders yet, but we expect to see residual orders fall in team stores."
Recreation and Little Leagues, however, are a different problem — they have not placed all of their orders and some that have are looking to cancel, including one for 400 replica MLB hats that were cancelled. (Thankfully, he says, OC Sports is honoring returns and waiving stocking fees on replica caps.)
And those dozens of baseballs and softballs they have on hand for the 2020 season? "They're not going to go bad, although we aren't looking forward to holding that inventory for a year," Miller says.
The story is much the same for Evan Baumgarten, owner of Sportstime, Closter, NJ, who reports that most of his school orders were filled by the time the worst of the impact was felt, but he is concerned with both his online team store orders from boosters and players and, even more drastically, on the recreation programs that hadn't placed their full spring orders yet.

"Everyone is waiting to see if there will be a spring season," Baumgarten says, happy to have at least the school business under control. "It's a wait-and-see with those recreation sales."
With a 1200-plus network of sales pros around the country, BSN Sports is in the best position of anyone to weather the current coronavirus storm while dealing with cancelled and/or delayed orders from schools and other programs.
"Our sales pros are … reaching out, communicating with and ensuring their customers have what they need to manage through the uncertainty," reports president and COO Terry Babilla.
"In general, the short-term dislocation will not impact our ability to ramp up quickly and effectively when things do return to a normal – or semi-normal – state," he says. "The resilience of our platform, operational strength and business continuity planning will ensure our customers don't skip a beat when that time does come."
What happens next is certainly very much on the minds of dealers and reps as they navigate these uncharted waters with, hopefully, a return someday soon to that "semi-normal" state.
"Some of this may affect a school's ability to pay for purchases made for spring sports since there are no gate receipts," points out Don Leonard, owner of Crown Sports Sales, Winston-Salem, NC, who reports he has had numerous sales calls cancelled because schools simply are not open. "Hopefully we will be able to flatten the curve on the virus prior to fall sports."
Chuck Overman, of Overman & Associates independent sales reps,  tells TeamInsightExtra that after spending a week connecting with dealers, managers and sales pros for BSN, vendors and buying group folks, he was surprised that the main question is not how are we going to survive or what we are going to do, but rather deciding how to proceed once the worst is over.
"Confidence is showing that the business will be back — late summer, early fall, nobody knows," he says. "There is no one answer. Everything is on-the-job training. Folks are leaning into what is proving to be more than a tempest in a teapot.
"One of the paralyzing things seems to be the 24 hour changes. Why change if you have to restructure in a couple of days? Dealers are concerned because uniforms and equipment delivered will remain unused," he adds. "Will payments come or have to be extended? Vendors are concerned for the same reason. Some vendors have already contacted to extend terms."
Oh, and Overman points out, "commissioned dealer reps and vendor reps don't get paid if the business is on hiatus."
For Stein, of Frank's Sport Shop, the key future concern is how his vendors will react to their own inventory and cash flow problems and how they will work with their team dealer clients.
"It will be a question of how well the vendors will work with their dealers," he says, believing that the smaller dealers will get left out in the cold as the vendors decide who to partner with post-crisis.
"To me it will depend on how will the vendors work with us," Stein says. "I know that those who work with me I'll remember going forward. They need to do the right thing."
No one knows exactly what that right thing is at this point, so like every other industry the team business will hunker down, deal with the immediate challenges of cancelled orders and slower payments and look forward to brighter days ahead.
"We are letting customers know directly that, yes, these are extraordinary times," BSN Sports' Babilla says. "So we are doubling-down on ensuring customers know we care about them and their program. The rest will take care of itself when this crisis passes."
One sidebar piece of "good" news: One dealer/retailer we spoke with says he sold a dozen or so outdoor basketballs last weekend after the president mentioned that people should go outside in their driveways and shoot some hoops. So there's that…