Team Dealers Taking Over NSGA Leadership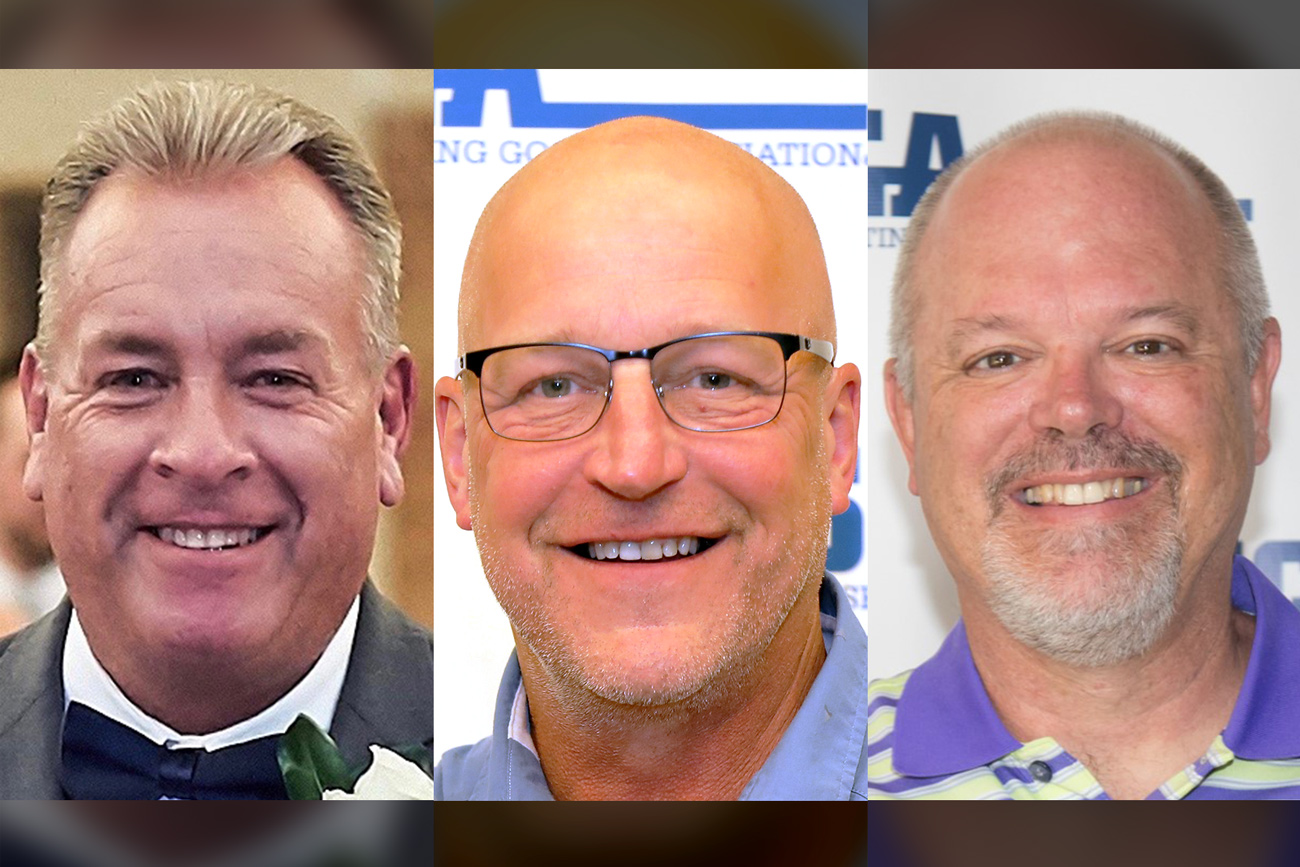 Reflecting the increasing role the team business is playing within the organization, three recent changes to the National Sporting Goods Association (NSGA) Board of Directors involve a trio of team dealers.
Among the moves is the start of a three-year term as chairman by Pat Donnelley, of Donnelley Sports. In addition, Greg Miller, of Universal Athletic, was selected as treasurer/chairman-elect and Ron Rugal, of B&R Sporting Goods, joined the NSGA Board. Their appointments went into effect June 1.
The moves were made necessary by the resignation of former chair Cathy Pryor, who resigned earlier this spring after leaving Hibbett Sports.
Donnelley is the owner/partner of Donnelley Sports, a team dealer that has been in business for 45 years in Idaho and Nevada. He has been on the NSGA Board since 2014 and joined the NSGA Executive Committee as treasurer/chairman-elect last year.
Rugal is the owner of B&R Sporting Goods, a family-owned business he started in 1984 in Clinton Township, MI. Rugal used his management experience in men's clothing to grow a multimillion-dollar specialty hockey retailer with eight locations in Michigan and Illinois. Rugal's son Austin has also been part of B&R for more than 10 years and is the vice president with an active role in the daily operations and team and online sales.
B&R also has a solid online presence, a strong emphasis on team sales and is part of the hockey collaboration between NSGA, its Hockey Dealers Association (HDA) division and the Sports Distributors of Canada (SDC).
Miller joins Donnelley and past chairman David Labbe, of Kittery Trading Post, on the NSGA Executive Committee. Miller has served on the Board since 2017 and is the president of Universal Athletic, a team dealer and retailer based out of Bozeman, MT, which serves customers in the Western and Upper Midwestern United States with retail locations in 12 communities in six different states.
Pryor had been on the NSGA Board since 2012, joined the Executive Committee in 2016 as treasurer/chair-elect and took over as chair in June 2019. She was also chair of the Sporting Goods Industry Hall of Fame Committee from 2015-17 and remains a contributing member of that committee. She recently became president of retail consultant company Franklin Retail Solutions.