Under Armour Sued By UCLA After Ending Sponsorship Deal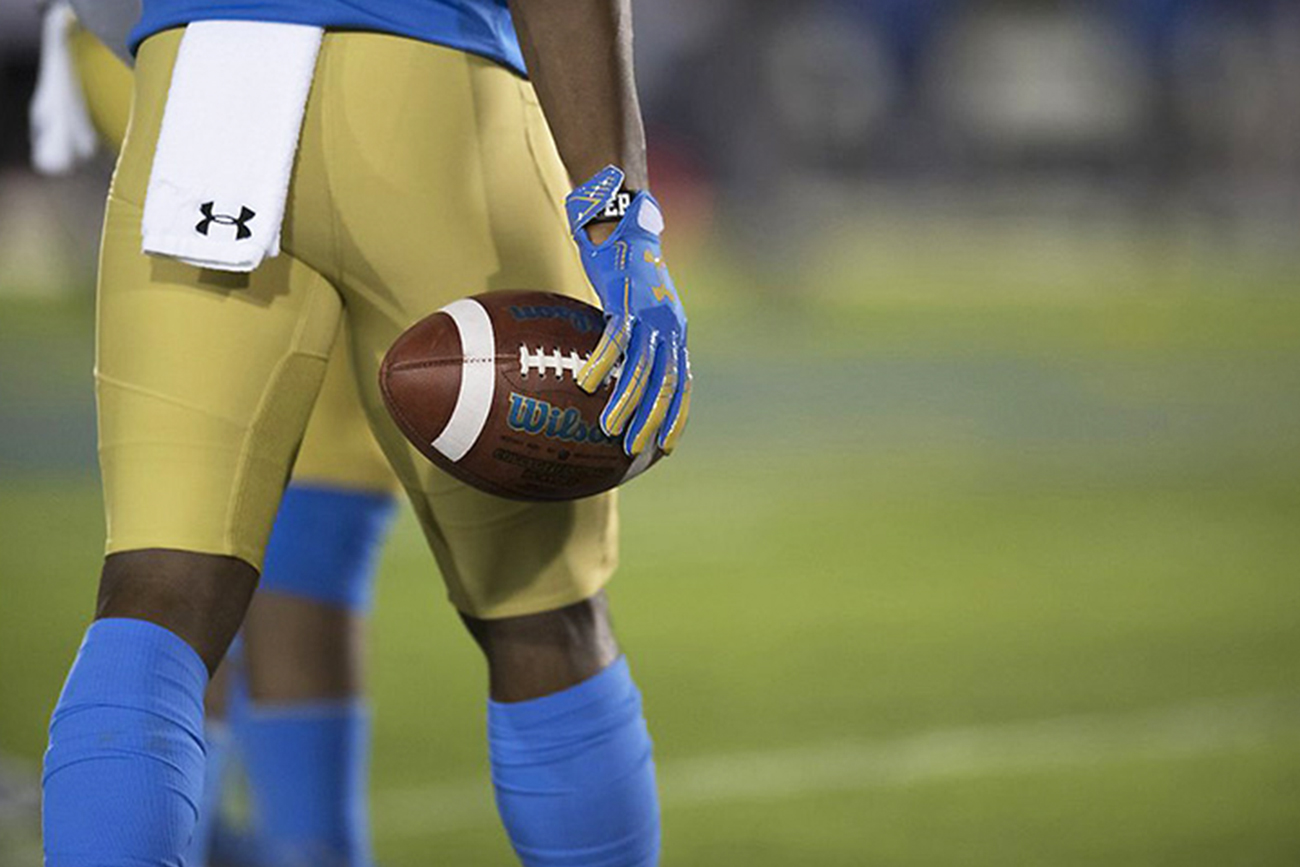 Once ballyhooed as a major collegiate sponsorship that brought it into the big time against rivals Nike and Adidas, the $280 million Under Armour deal with UCLA has fallen apart and the brand is now being sued for more than $200 million in compensation by the university. The 15-year sponsorship, signed in 2016, was the largest in the history of college sports at the time.
The suit alleges that Under Armour was struggling with poor financials and a federal probe into accounting regularities before COVID-19 and used the pandemic as a reason to get out of the deal.
"Under Armour is perfectly capable of providing the products that it promised to provide, and making the payments that it promised to pay," the lawsuit, which was filed last month in federal court in Los Angeles, says. "Under Armour, in fact, has intermittently provided some of the promised products during the COVID-19 pandemic, though it has intentionally withheld others and delayed deliveries in an effort to cause more harm to UCLA."
In June, Under Armour said it "recently made the difficult decision to discontinue our partnership with UCLA, as we have been paying for marketing benefits that we have not received for an extended time period."
"It is unfortunate that Under Armour is opportunistically using the global pandemic to try to walk away from a binding agreement it made in 2016 but no longer likes," UCLA vice chancellor of strategic communications Mary Osako said in a statement. "UCLA has met the terms of the agreement, which does not require that games in any sport be played on a particular schedule. We filed this lawsuit in order to support our student-athletes and the broader UCLA community, including the athletic department that has brought 118 national championships to Westwood."
Under Armour responded in a statement that it was disappointed with the UCLA lawsuit and plans to vigorously defend itself. The statement read, "We sought and remain open to working out a reasonable and appropriate transition for the university, and most importantly for the student-athletes. In fact, at UCLA's request after the termination of the agreement, Under Armour continued to deliver athletic products for the 2020-2021 school year because we support athletes, even as it remains uncertain when sports will resume."